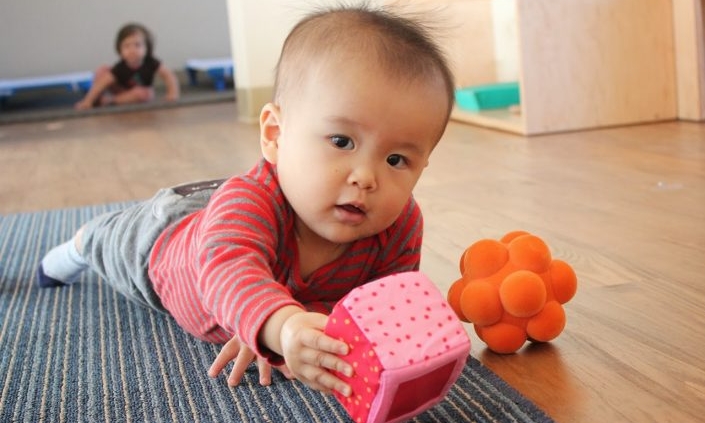 When you enroll with your baby in LePort's Infant Parent & Child class (programs typically known as Mommy & Me class–but we often say parent, so that moms and dads know they are welcome!), together, you enter a beautiful, peaceful environment we call a "Nido," the Italian word for "nest", with which Dr. Montessori described the infant classroom environment. Here, you will find a room carefully prepared just for babies. All activities are placed low to the floor on sturdy wooden furniture sized just right for babies. Very young babies will be offered mirrors, mobiles and rattles, while older babies can move about freely exploring the room, the materials and other babies.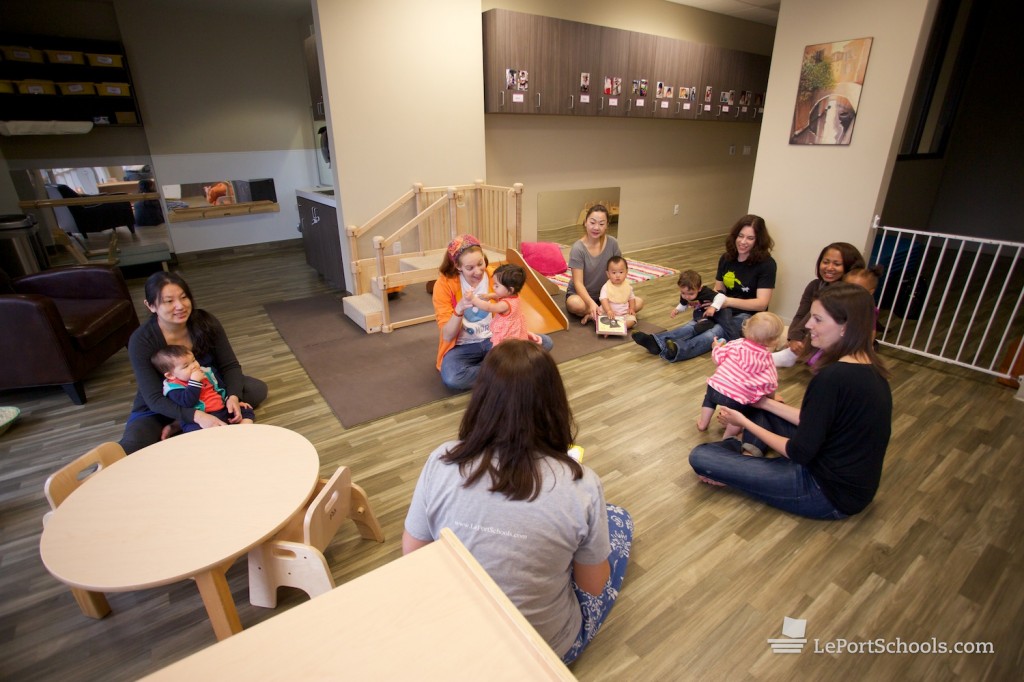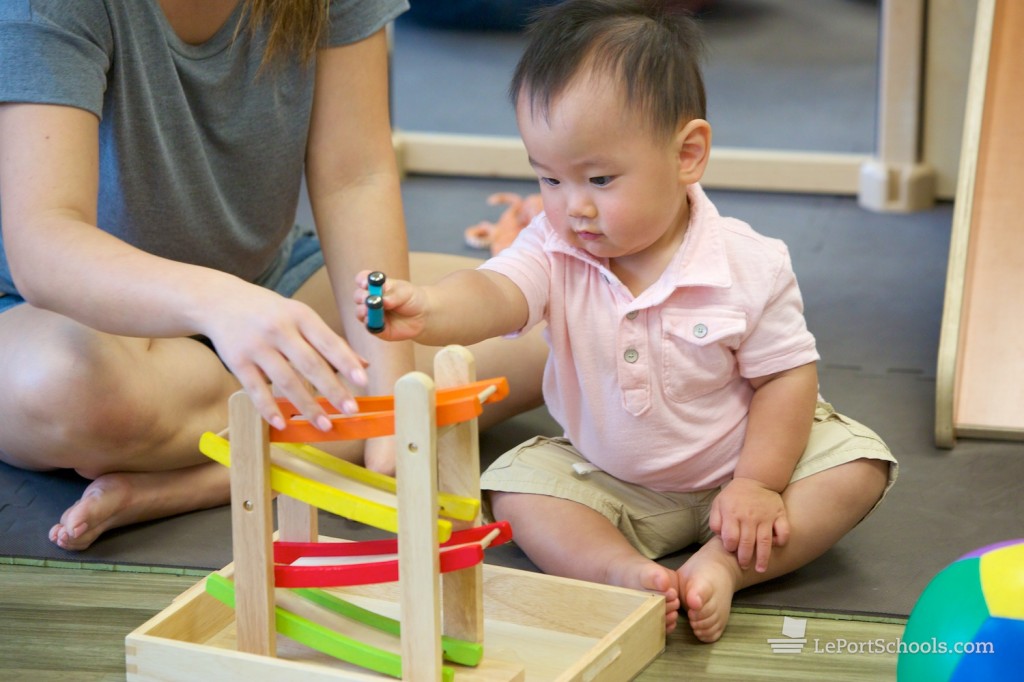 During each Mommy and Me class, a mom, dad, grandparent or nanny and their baby jointly explore this exciting, new environment. Your baby can enjoy belly time on the padded floor. She can carry the fun, natural materials to a table or the floor to play with to her heart's content. The babies love all the freedom and are encouraged to examine their classroom environment at their own pace, without being hurried along by adults.  Sometimes infants will watch each other work, learning through observation, while parents, in turn, observe and wonder.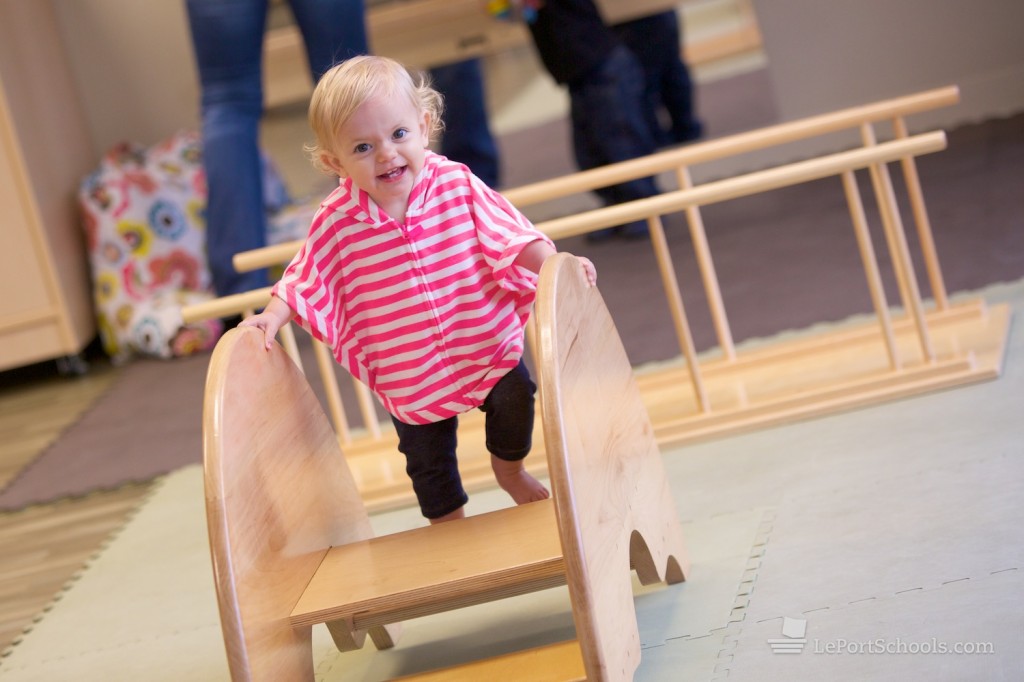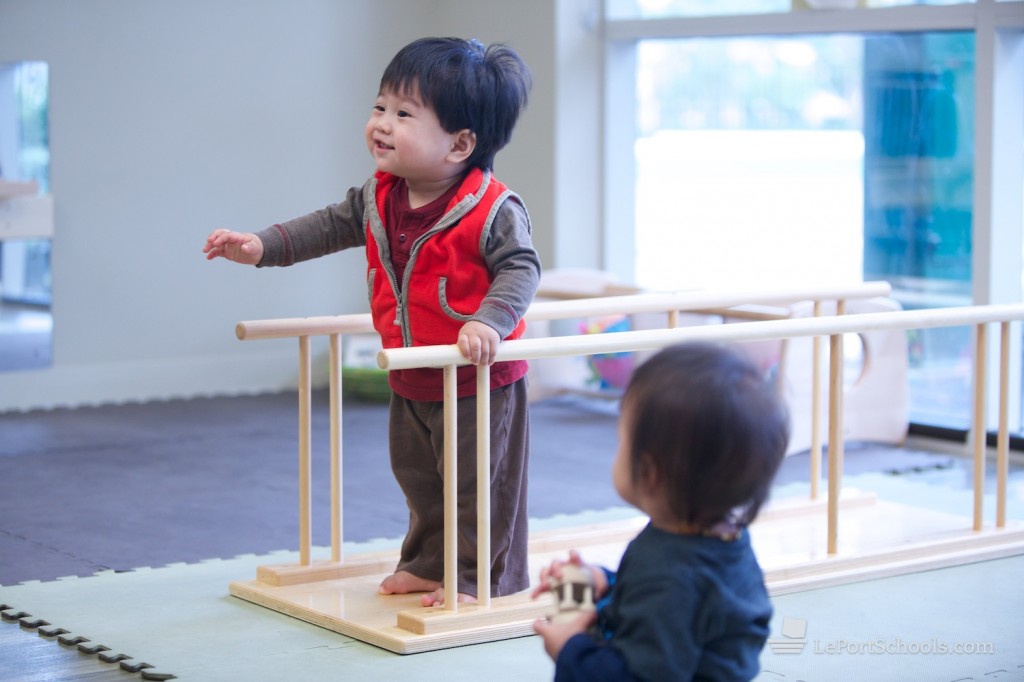 Because babies crave movement, our classrooms are equipped with durable, safe climbing structures, such as pull-up bars, a step bridge for crawling babies, and a carpeted stairs with railing for children already walking. Your infant can practice climbing up and down as long as he likes until he has satisfied his need to explore his body's amazing powers–and you get to watch and enjoy with him or her!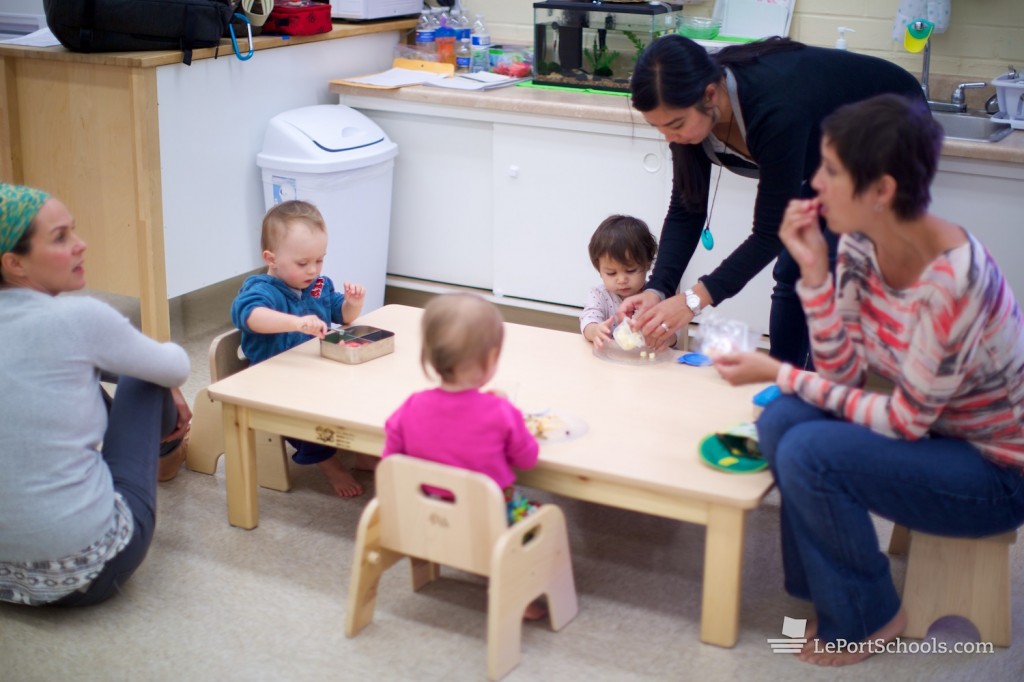 When slightly older babies (those able to sit up independently) become hungry in class, they come to our low "weaning tables" to feed themselves snack provided by parents. A low table (instead of a high chair) allows them to start on self-feeding at an early age. Together, we set up snack with placemats, small open glasses and plates or napkins. This is a great time for parents or other caregivers attending the Mommy and Me class to talk with the Montessori guide about independence skills for babies, and how to set up your home to foster independence!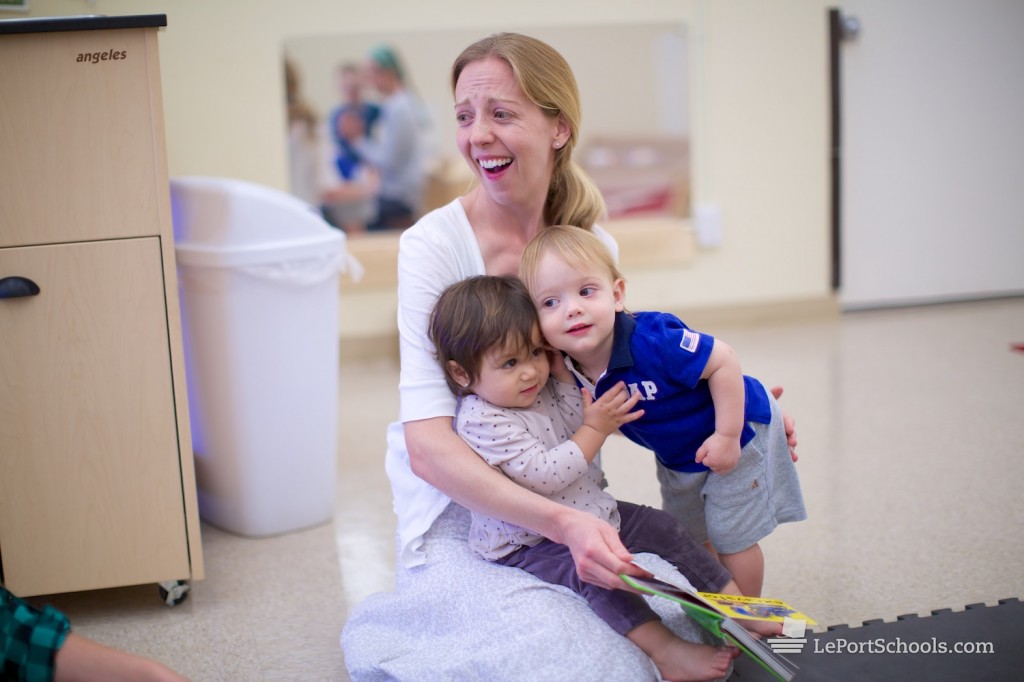 Each Parent & Child class includes a short circle time, in which parents and babies may choose to participate (or not!). Circle time often includes a song or a few, depending on the group and the day. During circle, or during snack and free exploration, the Montessori guide will introduce a short topic of the week (e.g., self-feeding or responsive language development), and provide you with a handout full of ideas on how to implement Montessori at home.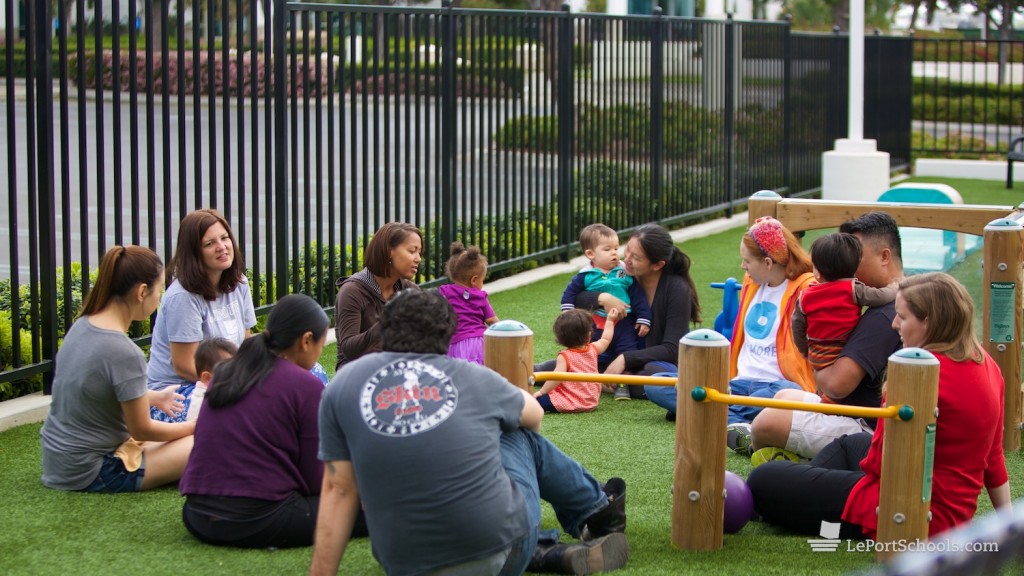 In addition to indoor exploration, our Mommy and Me class offers outdoor time each day on our specially designed playgrounds made just for babies. Parents use this time to ask questions, get to know each other better, and enjoy watching their children move about outdoors before singing a "good-bye" song.
https://www.leportschools.com/wp-content/uploads/2018/06/LM5.jpg
478
705
Kirsten Carlin
/wp-content/uploads/2017/07/leport-montessori.png
Kirsten Carlin
2014-06-10 12:00:22
2021-02-04 10:06:35
A Visual Tour of the Parent & Child Montessori Infant Experience