Selecting Early Readers For Your Child
As a parent of a new reader (my daughter is 5½ and will start the 3rd year of Primary this fall), I recently browsed the "early reader" shelves of my local bookstore. As much as I love bookstores—and browsing Amazon after the children are asleep—this particular excursion was not a pleasant experience.
Too many of the early readers available are plainly not suited for children who are just starting to read!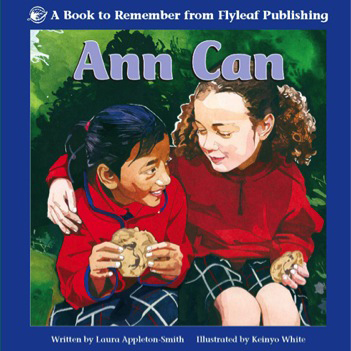 In Montessori Primary, children usually learn to read phonetically quite early. They become proficient at sounding out phonetic words, that is, words that can be decoded using the basic sounds individual letters make. They also learn 2-3 dozen puzzle words or sight words (such as the, was, one, they, to, do, he),words that appear frequently and can't be decoded.
Following this work, students are introduced to English phonograms: those tricky letter combinations (such as <ch>, <ir>, and <aw>) that make English such a challenging language to read and write.  There are more than 40 phonograms in English! 
This is a big task for a new reader.  It can take many months for a child to master enough phonograms to give her the fluency to tackle regular books.  Within the Montessori prepared environment, a child has a variety of materials that help her to practice phonograms.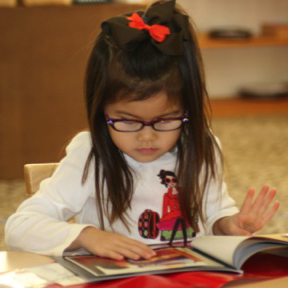 But where does that leave parents—who naturally want to provide their child with things to read outside of school?
If you turn to the commercially available early readers, such as the Ready-to-Read series or the I-Can-Read series, you'll find that your Montessori emergent reader will struggle.  Why? 
These books define themselves as "early readers", not by introducing a carefully sequenced progression of phonetic skills, but by using short sentences, 1- or 2-syllable words, and big print. The biggest problem is that a child cannot sound out many words in these books using basic letter sounds—and the phonograms that they do use are so frequent and mixed, that your Montessori child will flounder.  (The idea behind these books is that children are supposed to learn to recognize words by sight through repetition.  This sets a dangerous example to a young child that reading means memorizing whole words.)    
Here are a few random example sentences, with the non-decodable letter combinations highlighted:
"Class, don't forget!", Ms. Glass says. "Tomorrow is…" "Pajama Day" we shout in unison. (That's a fancy word for all together.) –from Fancy Nancy: Pajama Day, a Level 1 I-Can-Read book.

He could ride him in a circle without knocking over the chair or the dresser. –from The Horse in Harry's Room, a Level 1 I-Can-Read book

It was almost school picture day at Robin Hill School. "There will be many empty spaces in our picture," said Mrs. Connor. "Look at the Tooth Chart."—from A Tooth Story, Ready-to-Read, Level 1
Ironically, almost every one of these highlighted sounds are standard English phonograms.  They are predictable letter-sound patterns that should become a central part of a child's arsenal of decoding skills—if they're presented to him in a sequential manner that provides sufficient repetition and review. 
But don't despair: there is an alternative available: Flyleaf Publishing's Decodable Literature Library. These books, written by former Montessori teacher Laura Appleton-Smith, are a treasure of decodable literature for Montessori preschool students who are becoming fluent readers.  That's why we've invested in a full set of these books for each of our Montessori Primary and Lower Elementary classrooms.
Flyleaf Publishing's books outshine the alternatives. It's the one series we have found that enables our students to read independently and joyfully, and to acquire fluency and phonogram knowledge in the process. Here are just a few reasons why this series is the best early reader library that we have found in years of perusing offerings:
A focus on offering decodable text.  Reading Series 1 is over 95% phonetically decodable!
A careful progression through phonograms, providing lots of practice along the way.  Take a look at this excerpt from Frank the Fish Gets His Wish, with the phonogram highlighted:
Frank would sit in his pink shell and wish his wish, "I wish that I had a pal to swim with; to splash and swish and jump with. I would swim the rest of my swims in a dish if I just had a pal to be with."
What's more, Ms. Smith is a master at introducing many words with these phonograms, without sacrificing the quality of the prose!
A slow build on length and complexity of stories.  Children move gradually from short, simple sentences to longer sentences with more on the page, and more complex stories to follow. 
Great, engaging, fun stories. While many early readers are contrived constructions that are of low interest, this series offers wonderful stories children can relate to, and which are fun to discuss with our young readers.
Elaborate, beautiful language. In place of the choppy, repetitive sentences found in other early readers, these books have interesting vocabulary. This list of words is just a random selection from Pearl Learns a Lesson, the book focused on the /ûr/ sound and its different spellings: flabbergasted, hurled, alert, respect, blurted, disturb, smirked, fungus, damsel, goblet, velvet, perplexed, dismissed, lavender, yearned…
Beautiful illustrations. While many early readers' illustrations are cartoonish, these books feature beautiful art that wonderfully complements the story, bringing it alive and supplying context clues to help readers make sense of the stories they read.
If your child is enrolled in LePort's Montessori program, once he or she reaches the stage of reading the Flyleaf series, you'll notice that she'll bring them home to read with you as part of our 3rd year Primary and early Lower Elementary programs. (If you aren't a LePort family (yet!), you may want to search out these books for your emergent reader; they are sold directly from Flyleaf Publishing via their web site.)
We hope you enjoy listening to your child—and rejoicing in her achievement—as she reads to you from this special series!
https://www.leportschools.com/wp-content/uploads/2012/08/Selecting-Early-Readers-For-Your-Child-e1359612504692.jpg
512
1276
LePort Montessori
/wp-content/uploads/2017/07/leport-montessori.png
LePort Montessori
2012-08-27 21:21:47
2017-09-12 09:00:15
Selecting Early Readers For Your Child