Healthy eating starts with knowing foods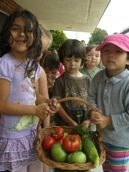 In a recent segment of ABC's Food Revolution show, host Jamie Oliver hypothesizes about the poor food choices made by children and adults alike. Oliver holds up common vegetables—tomato, cauliflower, potatoes, eggplant—and asks elementary school-age children to name them.
Oliver draws the following conclusion: "The test I did today with the kids was shocking. Immediately you get a real clear sense if the kids know where foods come from. The answer today was no. We are talking about basic stuff, even a potato. Most of them? No idea. No idea!"
We're not sure whether Oliver has hit upon a fundamental truth, or whether this is just good TV, but we do agree that children should know their fruits and vegetables, and more generally the sources of the food they eat:
In our Montessori daycare and preschool programs, toddlers and preschoolers learn food vocabulary in one-on-one "three period lessons" with their teachers. This not-yet-two-year-old is learning about corn, eggplant and tomatoes!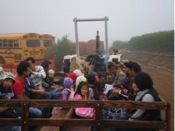 All of our students in the preschool programs participate in annual field trips which often take them to a local farm, where they get to see how vegetables and fruits are grown, and get to taste how yummy they are when fresh from the field!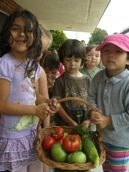 At several of our schools, preschool and elementary students plant and harvest vegetables in their own school gardens. They prepare snacks from them, and even sell them to the school community.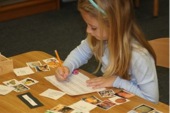 Kindergarten and elementary students take the next step. This Kindergarten-aged girl is reading and writing about the different foods and their roles in our lives.
I bet if Mr. Oliver came to one of our LePort Montessori schools, his test would have a much more encouraging result. Can you imagine these preschool children not knowing what a corn is, where it comes from, and how delicious it tastes?!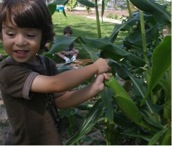 Heike Larson
https://www.leportschools.com/wp-content/uploads/2011/10/Healthy-Eating-e1359614701698.jpg
512
1273
LePort Montessori
/wp-content/uploads/2017/07/leport-montessori.png
LePort Montessori
2011-10-21 16:08:52
2017-09-12 09:00:16
Healthy eating starts with knowing foods